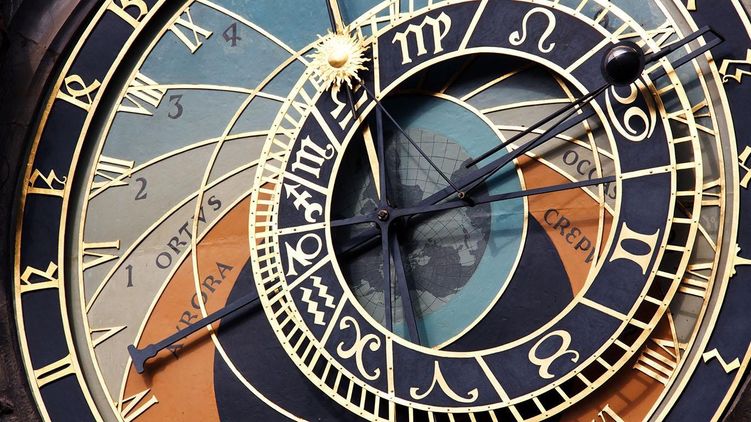 Luggage Storage Prague
Find your luggage storage
Luggage storage in Prague With Radical Storage
If you can only fit one European city on your bucket list, then Prague, the city of a thousand spires, has got to be it! With plenty to see and do, all you need to do is dump your luggage and get out and explore all that Prague has to offer.
You may be wondering how you go about finding safe luggage storage in a city that has very complicated language. It's so easy with Radical Storage because you can book your luggage storage in Prague on our handy app or our intuitive website, so no translation problems.
Where can I store my luggage in Prague?
With many Radical luggage storage facilities all over Prague, you will not have any problem finding a convenient place to leave your suitcases or the extra shopping and souvenirs that you acquire on a visit to this remarkable city.
You just need to check into our Radical app or our website and for only €5 per day/per bag, along with a security guarantee of up to € 3000, you can immediately find the closest luggage storage in Prague for you and get rid of your luggage and start your trip! Check out all the places of the local companies that have partnered with us, whom we call Angels, where you can safely store your luggage in Prague. Here are our top locations in Prague:
Luggage Storage Prague Railway Station
Prague train station, called also Praha hlavní nádraží, is the largest and busiest railway station in the Czech Republic. Located in the heart of Prague, it serves as a major transportation hub, connecting the city with various national and international destinations.
The train station is an architectural gem, boasting a stunning combination of Neo-Renaissance and Art Nouveau styles. Its majestic facade and grand interior design reflect the city's rich history and cultural heritage. The station was originally built in 1871 and has undergone several renovations to accommodate the increasing number of passengers over the years.
Inside the station, travelers can find a plethora of amenities. From cafes and restaurants to shops and boutiques, there is no shortage of options to satisfy all your needs. The station also houses convenient facilities such as currency exchange, ticket counters, and information desks, ensuring a smooth travel experience for all visitors.
Prague train station offers extensive domestic and international connections. From here, you can catch trains to cities like Vienna, Berlin, Budapest, and Warsaw, as well as many other destinations in Europe. The station is well-connected to the city's public transportation network, with trams and buses available just outside, making it easy to reach any part of Prague.
Beyond its functional aspects, the train station holds a unique charm. A constant buzz of activity fills the air as travelers come and go, creating an atmosphere of excitement and adventure. Whether you are a local commuter or a tourist exploring Prague, the train station serves as a gateway to new experiences and destinations.
In conclusion, Prague train station is not just a transportation hub but also an architectural masterpiece that captures the essence of the city. With its convenient amenities and extensive connections, it plays a vital role in connecting Prague with the rest of Europe.
Book a luggage storage option in Prague with Radical Storage
You have finally arrived in the magical city of Prague and you just can't wait to finally discover all the amazing landmarks that you have meticulously written on your to do list. However, there is one small issue, before diving into the charming streets of the city: where to leave your luggage. In fact, it might be impractical to wander around, while rolling around your suitcases.
Radical Storage, in this case, might be the perfect solution for you, since we can offer you many luggage storage options in Prague, all scattered across the city and near the main points of interest, so you won't have to sweat looking around for a safe place where to leave your luggage, while you're out having fun. Check out our user-friendly website or Radical app for everything you need.
On the website, you will be able to find an interactive map, that you can use, thanks to GPS technology, so that you can look up your current location or whichever place you'd like. In a matter of seconds, you'll be able to check out a list of Angels, as we like to call our partners, chosen according to safety and convenience standards from a great array of local businesses, such as restaurants, shops and other ventures.
Why choosing a luggage storage in Prague with Radical Storage?
In order to make the perfect decision for your luggage, you might be wondering why should you choose Radical Storage, to store your luggage in Prague. If you have been curious about the reasons why, here's a short list that might convince you.
Free Cancellation: Should you decide to cancel your reservation due to unforeseen circumstances while travelling, Radical will not charge you any costs.
Security Coverage: To give you the peace of mind you deserve for all of your baggage, we additionally provide a guarantee of more than 3000 euros for each piece of luggage.
We offer a fixed rate at a very affordable price, letting you to save money while still feeling safe, so you won't have to worry about how much each piece of luggage you need to store will cost you.
Radical Storage makes it so you never feel like you have to wait in a huge queue to check in so you may store your luggage. Checking in is simple and quick. Instead, it takes only a few minutes to check in.
Wide coverage: Thanks to our extensive network of luggage storage options, scattered around the city and adjacent to the main attractions, you won't have to worry about searching for the appropriate spot because there will be enough to choose from.
What should I do after booking a reservation with Radical Storage
If you have more than one piece of luggage than what you originally have planned, then you might want to add them on your reservation, so that everything could go smoothly.
After getting your address in the confirmation e-mail, you could examine the area, so that you might be getting comfortable with everything and already know where you're going.
Verify the hours of operation: Learn the operation hours of the storage facility so you can plan your visit to minimise any issues.
Be prepared Keep your booking confirmation handy so you can check in to the storage facility quickly and easily.
Specific requests should be communicated: If you have any specific requests or requirements, please don't hesitate to contact our customer service or the staff at the storage facility. Your comfort and convenience are our top priorities.
Prague Airport
Prague Airport, also known as Václav Havel Airport Prague, is the largest and busiest international airport in the Czech Republic. Located in the capital city of Prague, it serves as a major hub for both domestic and international air travel.
The airport has a rich history dating back to its establishment in 1937. Over the years, it has undergone several renovations and expansions to accommodate the increasing number of passengers. Today, Prague Airport boasts modern and efficient facilities, ensuring a comfortable and convenient experience for travelers.
The airport has two main terminals, Terminal 1 and Terminal 2, which are connected by a transit area. Terminal 1 handles flights to non-Schengen countries, while Terminal 2 serves flights to Schengen countries. Both terminals offer a wide range of amenities including duty-free shops, restaurants, cafes, and currency exchange services.
Prague Airport is well-connected to the city center by various transportation options. The Airport Express bus and the city's public transportation system provide easy access to downtown Prague. Additionally, taxis and car rental services are readily available for those preferring private transportation.
With its strategic location, Prague Airport is an important gateway to Central and Eastern Europe. It serves over 20 million passengers annually and offers flights to numerous destinations worldwide. Major airlines such as Czech Airlines, Ryanair, EasyJet, and Lufthansa operate out of the airport, ensuring excellent connectivity to various parts of the globe.
Prague Airport continuously strives to enhance its services and facilities. It aims to provide a seamless travel experience while promoting efficiency and customer satisfaction. With its modern infrastructure, convenient location, and extensive connectivity, Prague Airport is a key travel hub in the heart of Europe.
Best things to do in Prague
With so many opportunities to experience something beautiful, new, or interesting in Prague, it is very difficult to choose the Top 10! Being a UNESCO World Heritage site means that it has gained this title by being extra special. Surprisingly, Prague is not an expensive city to visit and the exchange rate to the Czech Koruna is very favorable to most other currencies. Here is a small summary of local attractions:
Visit the Astronomical Clock: This mechanical clock is the finest medieval mechanical clock in the world and watching it strike the hour will be a memorable experience.

The Old Town Square is surrounded by magnificent baroque buildings. You will be spoilt for a choice of restaurants where you can enjoy "Koleno", the famous Czech pork dish, gluten-free food or drink a tasty Czech beer while watching the street entertainers for hours.

St Vitus Cathedral can be found on the grounds of Prague Castle and it contains many important religious statues and sights. The spectacular castle is one of the largest in Europe.

You cannot hurry along Charles Bridge or enjoy the sights and the amazing statues while dragging your luggage behind you! Make sure that you have left your shopping and luggage at Radical Angel before enjoying your stroll over this famous bridge.

Golden Lane is a street that is known for alchemy and legends. It was also where the famous Jewish writer, Kafka, lived.
What users think about us
Translated automatically
Show original
Hide original
-
It's very convenient. Right in the center of the city.
Очень всё удобно. В самом центре города.
-
Super local box with simple to use and close to transport recommends
Super local box with simple to use and close to transport recommande
Hundreds of people enthusiastically use our luggage storage service every day
Hundreds of people enthusiastically use our luggage storage service every day
3 Mln+ Suitcases carefully stored
Keeping your luggage safe is our main mission
7000+ Bag guardians worldwide
Our storage points called "Angels" are all over the world
24/7 Instant support
We are always available to answer your questions
0,00% of missing luggage
The numbers speak for themselves, with us you can feel safe!
Store your bags in a few clicks
The worldwide luggage storage network. Our Angels are bars and bistros who have been checked and approved by the Radical Storage team
Step 1
Locate
Find a luggage storage location near you
Step 2
Book
Proceed with online booking
Step 3
Store
Store your suitcases
Step 4
Enjoy
Enjoy your hands-free journey
Frequently Asked Questions